Heesung Chemical sets strict management standards for each environmental medium and practice companywide environmental conservation movement. Heesung Chemical, which set a good model of environmentally friendly product, environment is considered in priority over the whole process from development to disposal. Heesung Chemical will further take the lead in keeping and cultivating valuable environments which must be handed to the next generation, aiming to be an enterprise trusted by everyone.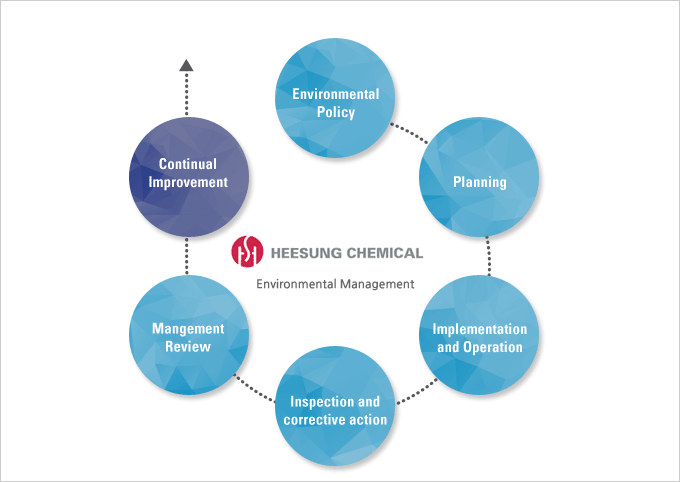 Line responsibility system
Line responsibility system is an autonomous system that induces the contributed team/department that caused actual impact to environmental safety & health to have the responsibility for prevention and surveillance.
Environmental work permit system
A system to prevent pollution and accident is carried out by identifying the environmental impact on all jobs in the field before starting works